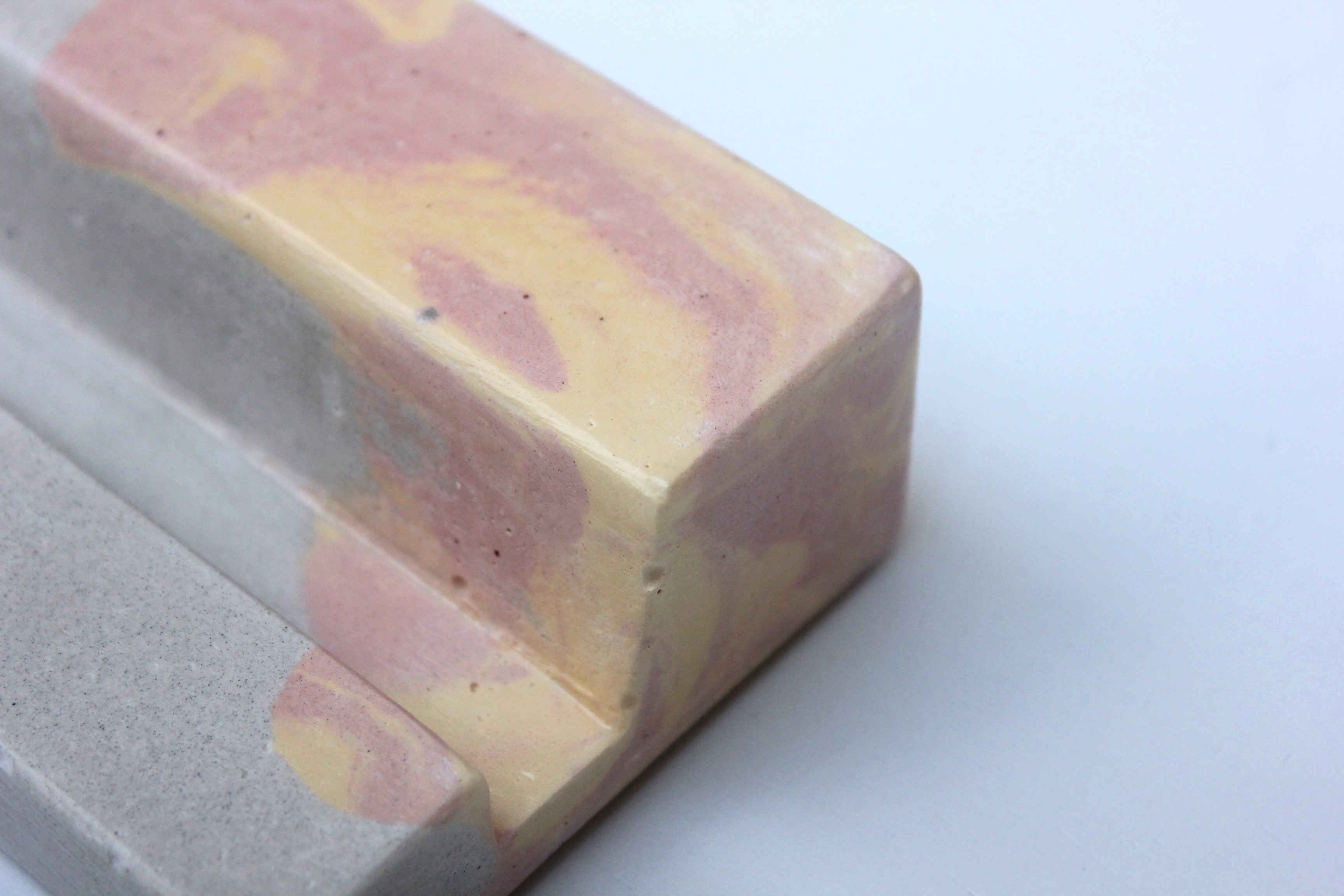 The stunning phone holder was designed to support smartphones. It allows your device to place horizontally or vertically, depending on your needs. It'll make a nice and modern accent in any place you put it. Plus, the phone stand can be the perfect practical gift!
---
My concrete collections were inspired by minimalist architecture designed with necessary functional components in achieving the greatest modern lifestyle. The beautifully handcrafted pieces are molded, hand poured, sanded, and coated with clear matte paint for a fine smooth finishing touch.
PRODUCT DETAILS:
Materials : Concrete , Cement
Dimension ( L x W x H ) : 10.5cm x 7.5cm x 3.5cm
*Note** Each piece is completely unique and handmade individually with the slight color may differ from product photo. Please do expect some slight small air bubbles for its natural occurrence.