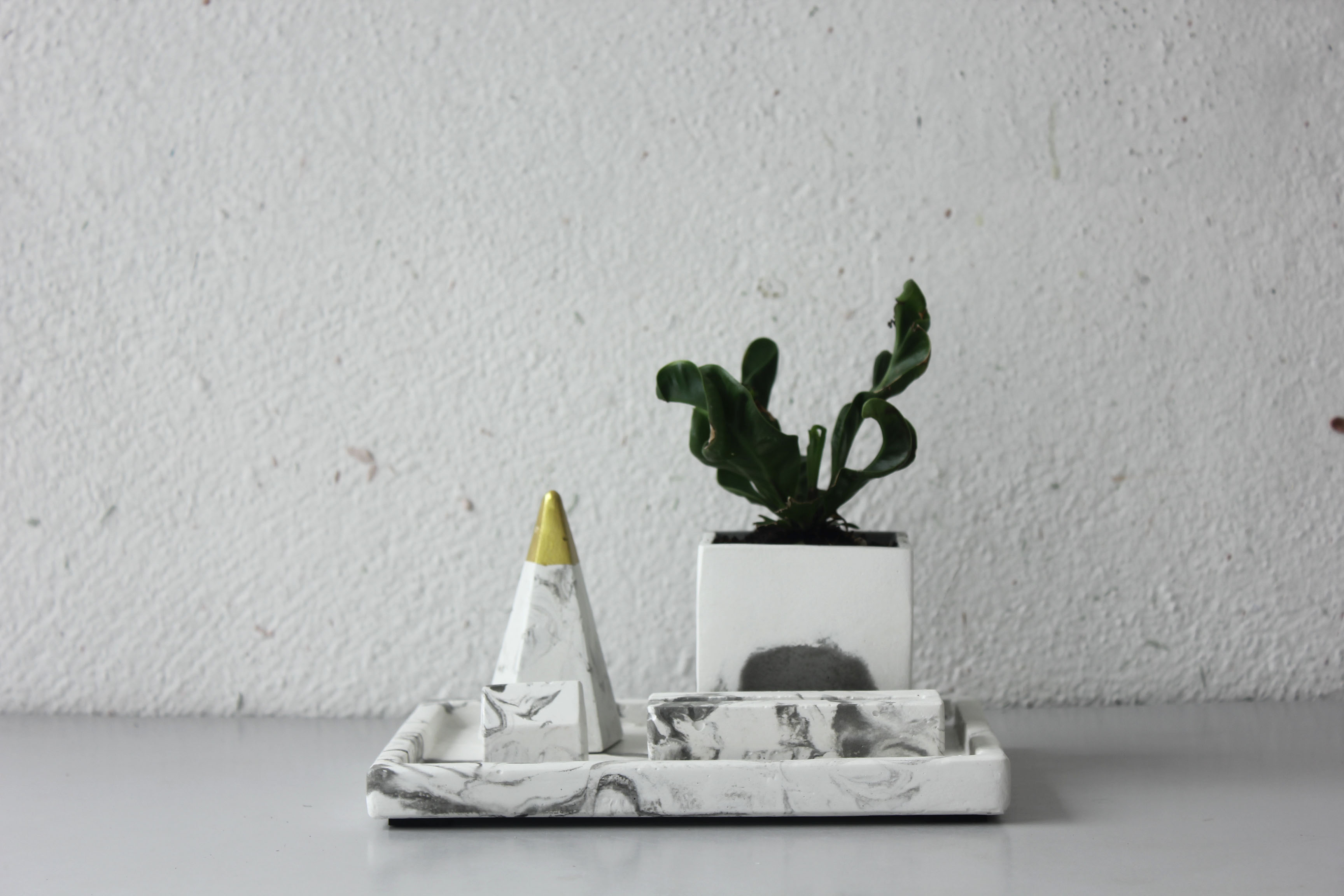 This perfect set includes;
Paisaje Tray + Cubo Pot + Bird Nest Fern + Deck the Holder+ Name Card Holder (L) + La Casa Holder
---
My concrete collections were inspired by minimalist architecture designed with necessary functional components in achieving the greatest modern lifestyle. The beautifully handcrafted pieces are molded, hand poured, sanded, and coated with clear matte paint for a fine smooth finishing touch.
PRODUCT DETAILS:
Materials : Cement
Paisaje Tray dimension ( L x W x H ) : 22.7cm x 17.7cm x 2cm
Cubo Pot dimension ( D x H ) : 11.5cm x 8.8cm ( L x W x H ) : 8cm x 8cm x 7.5cm
Deck the Holder dimension (L x H) : 6cm x 10.5cm
Name Card Holdr (L) ( L x W x H ) : 10cm x 3.5cm x 2.5cm (S)

Gap Size: 1cm (W) x 9.3cm (L)

La Casa Holder ( L x W x H ) : 3.5cm x 2.8cm x 3.2cm
Each piece is completely unique and handmade individually with the slight color or texture may differ from product photo.
Please purchase a Greeting Card to include your personal message in the checkout remark.
*Note** This item is only available within West Malaysia.