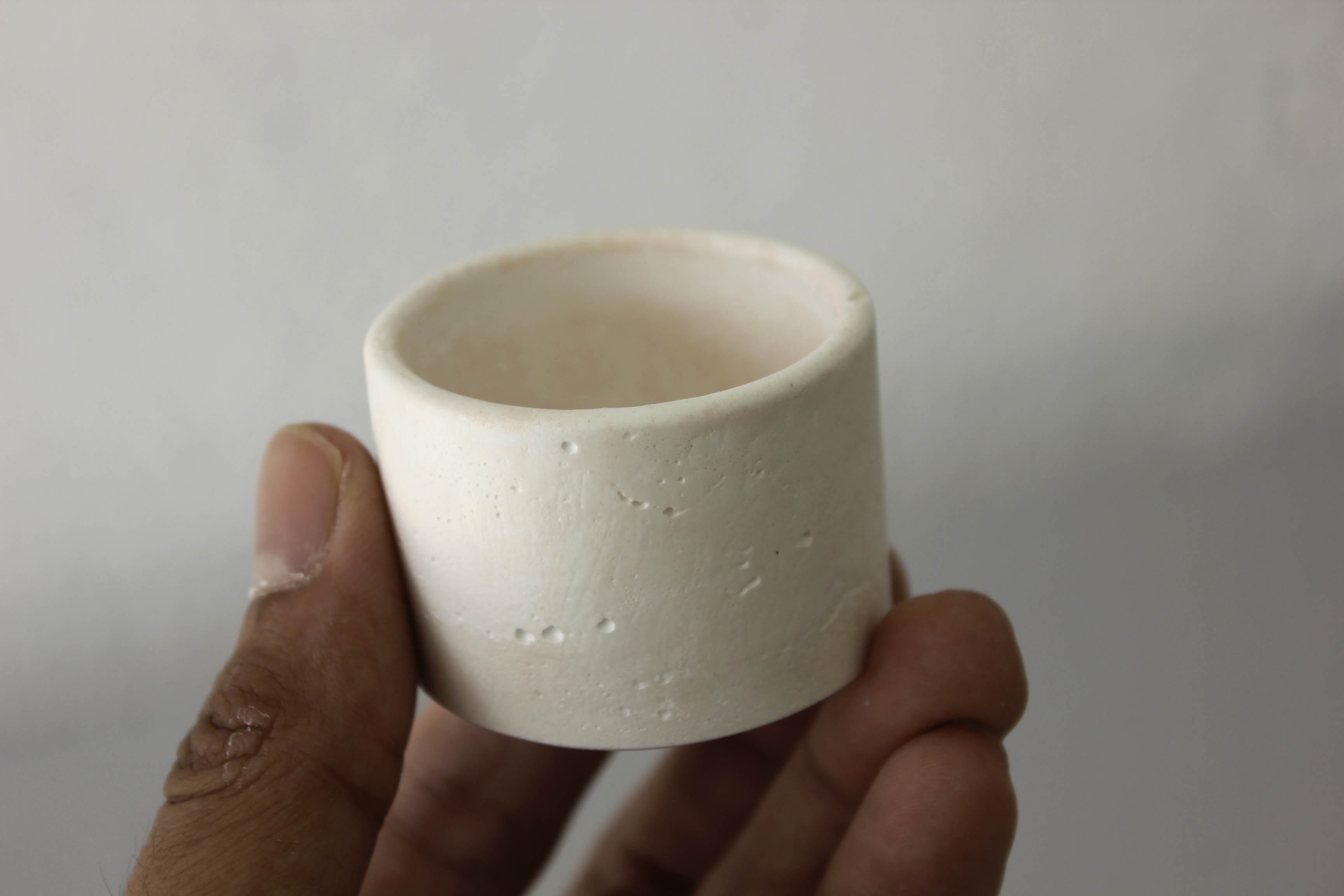 The Cilindrica is one of the cutest tiniest pots that would certainly melt your heart away! It is made in thin walls and super light which you could lift them anywhere by using only two fingers. The mini cylinder pot is an adorable planter that perfectly makes a beautiful display for working desk or dressing table.
Clearing this one last piece away!
---
PRODUCT DETAILS:
Materials : Concrete , Cement
Color: Dirty White.
Dimension ( D x H ) : 4.7cm x 3.2cm
*Note** Each piece is completely unique and handmade individually with the slight color or texture may differ from product photo.


*Note** Due to the current strict movement control of Covid-19 please do expect some slight delays in production and shipping. If you would like to have an order for a special occasion, it's best to order prior 7-10 working days beforehand.