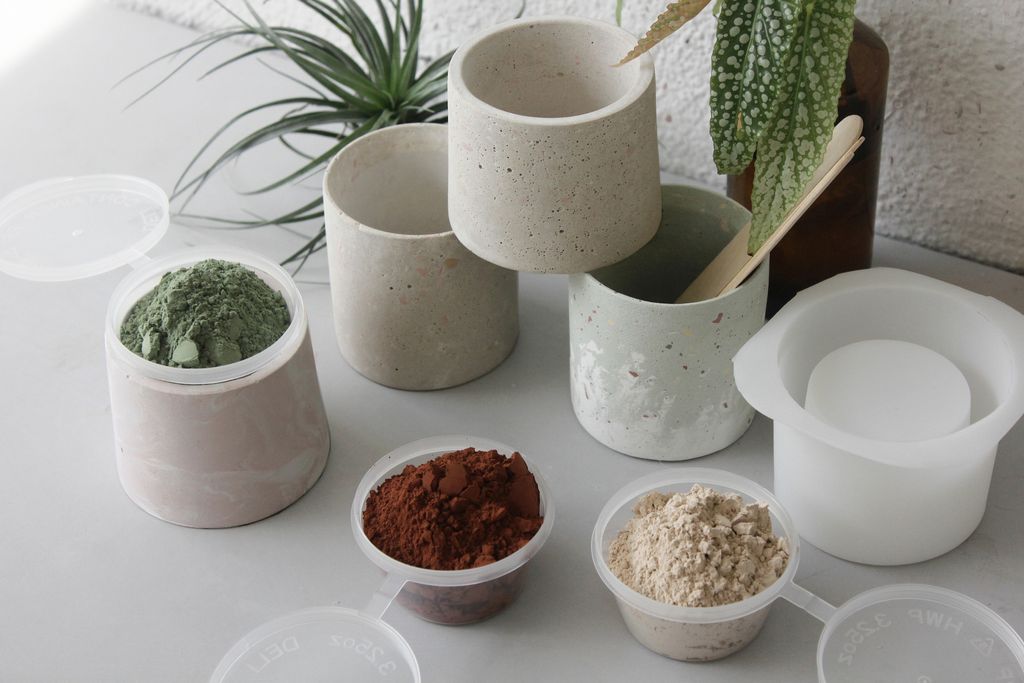 Concrete Dezign x Rayrayplant Workshop
Learn to create your very own colorful cement planter and ways on how to pot plants.
---
In this workshop, I will be guiding you through the simple basic steps to making a cement pot by mixing, casting, pouring and sealing. In the next stage, you will be guided by Rayrayplant on how to plant and special tips to caring your plants. All tools and materials will be provided to assist you 100% from scratch. Suitable for age 12 years old and above. Limited 10 seats per class. Please select your available date.
Time: 10.30am – 1.30pm
Location: Vision Art & Stationary Suppliers, Bandar Sunway
The tools and materials included in our kit;
Round silicone mold (DxH) 7.5cm x 6.5cm
A pre-made cement pot (D x H) 7.5cm x 7.7cm
Three different types of color pigments
White and Grey cement
Cement bonding agent
Popsicle sticks
Sandpapers (Grit size 80 & 240)
Gloves
A disposable apron
Begonia plant
Airplant
Special mixed soil
A packet of slow-release fertilizer.
Important notes:
-This workshop will be hosted in person.
-Payment is not refundable upon confirmation of workshop.
-SOPs applied.